People & Organization
·
Stockholm
Analyst - People & Organization
Do you want to contribute to create positive environmental impact on society, and be a part of building a new industrial company? If so, you can be our next talented employee!
Research shows that women and other under-represented groups within our industry hesitate to apply unless they tick most boxes of a role description. At H2 Green Steel, we are building an impact company with sustainability at its core. We need a diverse, inclusive, and authentic team to rally behind our purpose of de-carbonizing hard-to-abate industries, starting with steel.

So, if you are equally passionate about our purpose yet concerned that your experience doesn't perfectly align with the qualifications stated in the job advert, we strongly encourage you to apply anyway. You may be just the right candidate, either for this role – or for another upcoming role in our rapidly growing business.
About us:
H2 Green Steel is on a mission to disrupt the global steel industry by producing green steel, with the end goal of bringing down CO2 emissions to zero. By using green hydrogen and fossil-free electricity instead of coal; water and heat will be our primary emissions. By 2030, our ambition is to produce 5 million tonnes of green steel annually in our fully integrated, digitalized, and sustainable plant in Boden, located in northern Sweden - currently in construction phase. But this is just the beginning – our expertise in green hydrogen will enable us to decarbonize other industries in addition to steel, and we look forward to what's next in store for us.
We are looking for talented, innovative, and purpose-driven people to join our rapidly growing and diverse team. Our employees get to learn everyday, implement the latest technology and test and put their ideas into practice. Together, we are building an impact company with sustainability at its core – for our people, customers, investors, society, and planet.

Analyst - People & Organization
We are looking for an enthusiastic and dynamic individual to join our People & Organization team as an Analyst. This is an exciting opportunity to be part of a modern People & Organization function, contributing to shaping how things are done in a new type of industrial company.
In this role, you will be responsible for a broad range of tasks, combining business analytics and HR skills to deliver key insights into our people processes. You will work closely with our People & Organization team to gather and analyze data, providing recommendations and insights that will help drive our people strategy and support the business to reach their strategic goals.
This role offers the chance to learn new skills and use people analytics to create a positive impact on the business. You will be responsible for using data to uncover trends, identify opportunities for improvement, and drive change.

You will support in various areas and be invovled in many assignments and projects.
Responsibilities: 
Govern, maintain, and analyze people and organizational data.
Gather and analyze information to build business cases to increase efficiency and effectivness for our people processes. 
Provide support in various people processes and suggest improvements in ways of working.
Lead smaller projects independently.
Create presentations and reports for different stakeholders.
Qualifications: 
Some years of experience in a similar role.

A university degree in relevant field. 

Experience in People Analytics.

Excellent analytical skills with a proven ability to learn methods and tools (like Excel, PowerBI, DBT and Snowflake)

Skilled in stakeholder management.

Good adaption skills and with a humble mindset.

Project management experience.
This position can be based in both Boden or Stockholm and will report to our Head of Total Rewards, Labor Law and People Tech.

What we can offer you

If you are passionate about making actual change and having a positive impact on society and our planet, H2 Green Steel offers a unique opportunity to be part of a fun and professional team with high ambitions.
You will get the opportunity to shape your future career together with a company focusing on creating a culture where everyone can thrive and feel a sense of belonging. In the end, we know that H2 Green Steel's growth and success is dependent on our people and we can't wait to shape the future of steelmaking and other industries together as a team.  

Department

Locations

Stockholm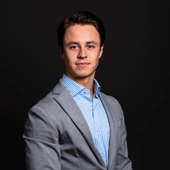 Contact
Karl Segergren
Talent Acquisition Specialist – People & Organization
About H2 Green Steel
H2 Green Steel (H2GS AB) was founded in 2020, aiming to build a large-scale green steel production in northern Sweden. H2 Green Steel will produce 5 million tons of green steel by 2030. By doing this, the company will contribute to the decarbonizing of the European steel industry, one of the largest carbon dioxide emitters. H2 Green Steel will establish operations in Boden. The founder and largest shareholder is Vargas, which is also co-founder and one of the largest shareholders in Northvolt.
People & Organization
·
Stockholm
Analyst - People & Organization
Do you want to contribute to create positive environmental impact on society, and be a part of building a new industrial company? If so, you can be our next talented employee!
Loading application form
Already working at H2 Green Steel?
Let's recruit together and find your next colleague.