Procurement & Logistics
·
Stockholm
Supplier Qualification Specialist
Do you want to contribute to create positive environmental impact on society? If so, you can be our next talented employee.
Research shows that women and other under-represented groups within our industry hesitate to apply unless they tick most boxes of a role description. At H2 Green Steel, we are building an impact company with sustainability at its core. We need a diverse, inclusive, and authentic team to rally behind our purpose of de-carbonizing hard-to-abate industries, starting with steel.

So, if you are equally passionate about our purpose yet concerned that your experience doesn't perfectly align with the qualifications stated in the job advert, we strongly encourage you to apply anyway. You may be just the right candidate, either for this role – or for another upcoming role in our rapidly growing business.
About us:
H2 Green Steel is on a mission to disrupt the global steel industry by producing green steel, with the end goal of bringing down CO2 emissions to zero. By using green hydrogen and fossil-free electricity instead of coal; water and heat will be our primary emissions. By 2030, our ambition is to produce 5 million tonnes of green steel annually in our fully integrated, digitalized, and sustainable plant in Boden, located in northern Sweden - currently in construction phase. But this is just the beginning – our expertise in green hydrogen will enable us to decarbonize other industries in addition to steel, and we look forward to what's next in store for us.

Supplier Qualification Specialist
We are looking for talented, innovative, and purpose-driven people to join our rapidly growing and diverse procurement team. Our employees get to learn everyday, implement the latest technology and test and put their ideas into practice. Together, we are building an impact company with sustainability at its core – for our people, customers, investors, society, and planet.
As our Supplier Qualification Specialist, you will play a key role in evaluating and selecting suppliers to ensure our organization receives high-quality products and services, always with sustainability in mind. You will be responsible for thoroughly assessing potential suppliers based on their capabilities, reliability, and adherence to sustainable practices.
You will have an inportant role in developing and implementing supplier qualification criteria and processes that align with H2 Green Steel's standards. By conducting comprehensive evaluations, analyzing supplier performance, and assessing their environmental and social impact, you will help us build a smart, resillient and responsible supply chain.
Requirements
Conduct comprehensive assessments and audits of potential suppliers to evaluate their capabilities, quality management systems, and compliance with industry standards and regulations.
Develop and implement supplier qualification criteria and processes to ensure suppliers meet our organization's quality, cost, and delivery requirements.
Collaborate with cross-functional teams, including procurement, quality assurance, and engineering, to define supplier qualification requirements and specifications.
Evaluate supplier performance through metrics, scorecards, and performance reviews to identify areas for improvement and ensure continuous supplier development.
Manage and maintain a supplier qualification database, including documentation of assessments, certifications, and performance evaluations.
Contribute to improvement and development of pre-qualification process of company
Collaborate with internal stakeholders to resolve any supplier-related issues, such as quality defects, delivery delays, or non-compliance with contractual obligations.
Stay up-to-date with industry trends, best practices, and regulatory requirements related to supplier qualification and maintain a strong knowledge base in relevant areas.
Qualifications
Bachelor's degree in business administration, supply chain management, or a related field.
A couple of years of proven experience in supplier qualification, procurement, or vendor management.
Strong understanding of supplier qualification methodologies, quality management systems, and industry standards.
Proficiency in conducting supplier assessments, audits, and performance evaluations.
Excellent analytical skills with the ability to interpret data, identify trends, and make data-driven decisions.
Knowledge of regulatory requirements and ethical standards related to supplier qualification.
Great communication and interpersonal skills to effectively collaborate with internal teams and external suppliers.
Detail-oriented mindset with a focus on accuracy and thoroughness in evaluating supplier capabilities and documentation.
What we can offer you

If you are passionate about making actual change and having a positive impact on society and our planet, H2 Green Steel offers a unique opportunity to be part of a fun and professional team with high ambitions.
You will get the opportunity to shape your future career together with a company focusing on creating a culture where everyone can thrive and feel a sense of belonging. In the end, we know that H2 Green Steel's growth and success is dependent on our people and we can't wait to shape the future of steelmaking and other industries together as a team.  

Department

Locations

Stockholm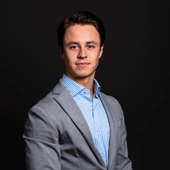 Contact
Karl Segergren
Talent Acquisition Specialist – People & Organization
About H2 Green Steel
H2 Green Steel (H2GS AB) was founded in 2020, aiming to build a large-scale green steel production in northern Sweden. H2 Green Steel will produce 5 million tons of green steel by 2030. By doing this, the company will contribute to the decarbonizing of the European steel industry, one of the largest carbon dioxide emitters. H2 Green Steel will establish operations in Boden. The founder and largest shareholder is Vargas, which is also co-founder and one of the largest shareholders in Northvolt.
Procurement & Logistics
·
Stockholm
Supplier Qualification Specialist
Do you want to contribute to create positive environmental impact on society? If so, you can be our next talented employee.
Loading application form
Already working at H2 Green Steel?
Let's recruit together and find your next colleague.